Boston Healthcare SIG - Dan Cerutti, VP Watson Commercialization at IBM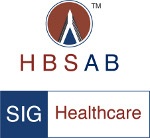 Overview
"Milestones in Healthcare DeepQA"
Dan Cerutti, VP Watson Commercialization at IBM
IBM Watson's ability to analyzethe meaning and context of human language, and quickly process vast amounts ofinformation to suggest options targeted to a patient's circumstances, canassist decision makers, such as physicians and nurses, in identifying the bestand most effective courses of treatment for their patients. In less than 3seconds, Watson can sift through the equivalent of about 200 million pages,analyze the information, and provide precise responses. With medicalinformation doubling every 5 years the need for advanced health analyticsystems has never been greater. Watson is expected to serve as a powerful allyto the physician's goal of improving patient care through the delivery of up- to-date,evidence-based health care.
Please join Mr. Cerutti, in aconversation on IBM's efforts to bring Watson capabilities to healthcare.
Registrationcloses at 12:00 noon ET in Wednesday, March 13
HBSHAAMembership and $20 fee is required.
Please see below for Guest Policy.
If you are a member of the HBSAB, please click hereto register.
Logistics
Date:

Thursday, March 14, 2013

Format:

6:00- 6:45 pm: Dinner & Networking
6:45 - 7:30 pm: Presentation & Discussion
7:30 - 8:15 pm: Roundtable Discussions
8:15 - 8:30 pm: Summary & Wrap-up

Location:

IBM Innovation Center
404 Wyman Street, NORTH Entrance
Waltham, MA 02454

Parking:

Free on site
Speaker Biography
Dan Cerutti,VP Watson Commercialization at IBM

Dan Cerutti is responsible for the IBM Watson forHealthcare cross-industry initiative. Dan led the start up effort within IBM to commercializethe Watson DeepQA / Jeopardy! technologies and remains deeply involved in theWatson technology development and commercialization efforts across allmarkets.
Mr. Cerutti was previously GM of IBM Smart Business, abrand of solutions for small and medium sized organizations sold by businesspartners. Dan was also GM of IPLicensing, responsible for all patent and software technology related IPtransactions across the company. Dan has been involved in leading edge technologies and new IT businessesfor 25 years, including intimate involvement in the formation and growth of adozen businesses.
Dan was CEO of Cylant, a security technology company soldto Reflex Security; the founder and CEO of Veridiem, a marketing analyticscompany sold to SAS; and the founder and CEO of Amulet, an Internet pioneerthat created an automated research service called InfoWizard that debuted in 1995. Earlier in his career, Dan's positions included VP WorkManagement Products at Wang, Director of Multimedia Technology at IBM, and thefirst AIX RS/6000 System Manager at IBM.
He holds computer science degrees from Harvard College andSyracuse University, and is the author of a McGraw-Hill textbook titled DistributedComputing Environments.
Guest Policy for HealthcareSIG Meetings:
* Guests must not be eligible formembership
* President's Club Members may attend with two (2) guests
* Other Members may attend with one (1) guest
* Cost is $20 per guest and s/he must attend with a member
With Thanks
We appreciatethe support and collaboration provided by IBM and the staff of the IBMInnovation Center. In particular, this includes Joe Perry, USA East Region& Canada, Regional Innovation Center Manager and Mehjabin Kapasi, Planning& Delivery Manager - IIC Waltham. It is our goal to develop a sustainingrelationship between HBS Alumni Associations and IBM.