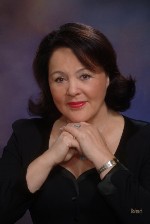 Una Ryan OBE, Ph.D., DSc is President and CEO of Diagnostics for All, a non-profit focused on low cost, easy to use diagnostics for the developing world. Dr. Ryan was formerly President and CEO of Waltham Technologies, Inc and before that she was president and CEO of AVANT Immunotherapeutics, Inc.

Dr. Ryan is also Research Professor of Medicine at Boston University School of Medicine. Dr. Ryan holds a Ph.D. in Cellular and Molecular Biology from Cambridge University and BS degrees in Zoology, Microbiology and Chemistry from Bristol University. In 2007, she received the Albert Einstein Award for outstanding achievement in the life sciences.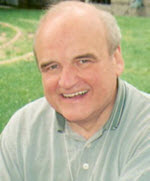 Vidar Jorgensen is Advisor, Grameen Healthcare Trust working towards a fully sustainable model for primary clinics" and the Chairman of the World Health Care Congress. The World Health Care Congress is co-sponsored by The Wall Street Journal and can be seen at www.worldcongress.com. He is a supporter of microfinance in general and various Grameen related projects in particular. He resides in Concord, Massachusetts with his wife Kathy. They have three adult children: Loren, Nicholas and Kristen.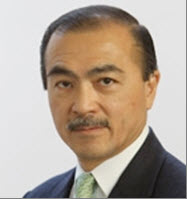 Michael Chu is Managing Director and Co-Founder, The IGNIA Fund. He is also Senior Lecturer at Harvard Business School "Private Profits for Public Gain: Commercial Healthcare for Low Income Populations". He continues to serve as Senior Advisor and a founding partner of Pegasus Capital, a private equity firm in Buenos Aires.

He is Faculty Co-Chair of the Executive Education program Strategic Leadership for Microfinance. Chu is co-head of Project Antares, a collaboration between HBS and the Harvard School of Public Health focusing on commercial approaches to delivering high-impact primary health care to low-income populations in developing nations. Chu graduated with an A.B.(Honors) from Dartmouth College and received a M.B.A. with highest distinction (Baker Scholar) from Harvard Business School.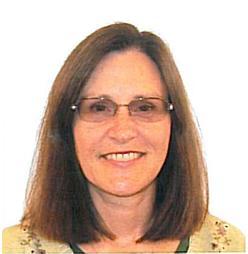 Donella Rapier is the Chief Financial Officer for Partners in Health (PIH), clinics supported by charitable donations. She is responsible for all financial activities of this multi-currency, multi-cultural organization that is comprised of over 11,000 individuals. Donella also oversees the organization's development activities including individual giving, foundations and corporations, and grants from governments and multilateral institutions. Previously, Donella served as a Senior Manager for Price Waterhouse. Donella has been a lecturer at both Harvard Business School and at Harvard's Kennedy School of Government. Donella received her BS, summa cum laude, from California State University, Northridge and her MBA from Harvard Business School.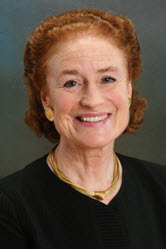 Henrietta Fore is Chairman of the Board and Chief Executive Officer of Holsman International, an investment and management company. She is a frequent speaker at international forums on corporate governance, international trends, markets, green technology, finance, foreign policy and public-private partnerships, including topics from food and water, to women and education. Ms. Fore has a Bachelor of Arts degree in History from Wellesley College and a Master of Science degree in Public Administration from the University of Northern Colorado.

She has also studied International Politics at Oxford University and studied at Stanford University Graduate School of Business.
George Whitesides, Ph.D. Woodford L. and Ann A. Flowers University Professor, Harvard University Co-Founder, Director and Chair of the Scientific Advisory Board. His present research interests include physical and organic chemistry, materials science, biophysics, complexity and emergence, surface science, microfluidics, optics, self-assembly, micro- and nanotechnology, science for developing economies, catalysis, energy production and conservation, origin of life, rational drug design, cell-surface biochemistry, simplicity and infochemistry. He has received dozens of honors, including the American Chemical Society (ACS) Award in Pure Chemistry (1975), the Arthur C. Cope Award (1995), the DARPA Award for Significant Technical Achievement (1996), the National Medal of Science (1998), the Von Hippel Award (2000), the Kyoto Prize (2003), the Dan David Award (2005), the Welch Award (2005), the Priestley Award (2007), the American Institute of Chemists Gold Medal (2007), the Prince of Asturias Foundation Award (2008), the Nanoscience Prize (2008), the Wheland Medal (2008), and the Benjamin Franklin Medal in Chemistry (2009). Dr. Whitesides is a co-founder of companies with a combined market capitalization of over $20 billion, including Genzyme, GelTex, and Theravance. He received an A.B. from Harvard University in 1960 and a Ph.D. from the California Institute of Technology in 1964.